Gynecology in Moscow
"Women's Health center" on Kutuzovsky Prospekt is a medical women's clinic in Moscow, where the best methods of modern gynecology are combined into a comprehensive, holistic approach, thereby ensuring positive results of the treatment. English speaking gynecologist in Moscow!
Клиника женского здоровья - мы говорим по английски! Гинеколог для иностранцев.
Прием, обследование, ультразвук, медицинские анализы. Хорошие специалисты, срочно, каждый день. Врачи женщины. Звоните сейчас для записи к врачу.

General information
Women's clinic in Moscow metro Kutuzovskaya is a wide-profile institution offering a specially selected range of procedures and services for each client. In the gynecological clinic there is no long waiting time for a doctor's appointment - everything is organized taking into account the maximum comfort of a woman. Services can be provided anonymously!

Gynecology clinic services
Gynecology
Gynecological endocrinology
Pediatric and adolescent gynecology
Obstetrics (planning and management of pregnancy)
Mammalogy
Dermatology
Laboratory diagnostics
Ultrasound diagnostics
Aesthetic gynecology (intimate surgery, intimate plastic surgery, intimate cosmetology)
Alternative medicine (hirudotherapy, mud, laser, physiotherapy, massages, etc.).
In the clinic, highly qualified specialists: gynecologist, gynecologist-endocrinologist, endocrinologist, pediatric gynecologist, who will always help to solve problems, conduct daily appointments. The opportunity to visit a good gynecologist, to be examined, to diagnose, to pass tests, to receive treatment, will save you from unnecessary hassle and save your time.
Having achieved ISO 9001 accreditation, patients are guaranteed the highest level of care and assurance, allowing for the absolute best chance of health.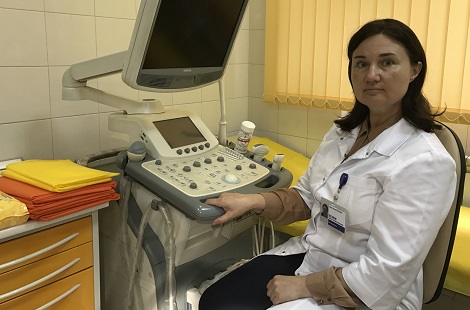 Your gynecologist
Beziuk Laura Valentinovna
Obstetrician-gynecologist, endocrinologist, pediatric gynecologist. Ultrasound diagnostics, screenings. Pathology of the neck, warts, discharge, bleeding. Diseases of the uterus and ovaries. Medical abortion. Rehabilitation of women's health. Menopause problems. Intimate plastic
Basic services and prices
| Services | Price, ₽ |
| --- | --- |
| Gynecology consultation | 5 000 |
| Ultrasound gynecological | 3 000 |
| Medical abortion (France), from | 20 000 |
| Medical abortion (Russia), from | 14 000 |
| Purpose of treatment | 3 000 |
| Colposcopy | 3 000 |
| Flora smear | 650 |
| Emergency contraception | 3 500 |
| Mirena spiral | 25000 |
| Appointment of infection treatment, from | 2500 |
| Medical procedures from | 4 000 |
| Intimate plastic surgery | here |
| All best services of gynecology | here |
Location of Gynecology clinic